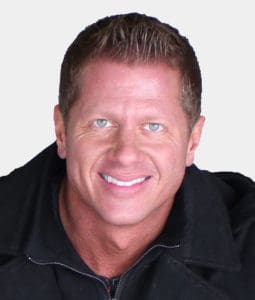 The Delta Promotions Team is excited to announce it's newest team member, Aaron Tuttle, as a part time consultant.  Delta Promotions Team is a full source sales and marketing provider for businesses and organizations. Delta provides online digital marketing programs as well as offline solutions such as printed materials, promotional products, screen printing, embroidery, apparel and headwear, signs, flags, banners, vehicle wraps and many more other services and product solutions to help promote different organizations within many different industries.
Aaron brings his unique background as a popular Oklahoma meteorologist as well as his loyal followers on his Facebook page who consider him one of the state's most trusted experts on forecasting weather. Aaron was one of the early adopters of using social media to bring a fresh new look at reaching people who are looking for a more detailed look at the different weather models than one can be provided in the 3 minute weather report on the local news channels.
Aaron is also experienced in advertising and marketing programs for various Oklahoma businesses.   He also ran a screen printing business in the past.
Aaron and the Delta Promotions Team are excited to work together to look at new innovative ways to market Oklahoma businesses, schools and associations to grow their reach online and offline to increase awareness and revenue for these programs.
Feel free to reach out to the Delta Promotions Team today for a free, no-obligation, assessment of your program or business. We will provide you with recommendations to help you succeed in bringing in more leads, fundraising dollar or other means to obtain goals set forth by your organization.
About Delta Promotions Team
Based in Oklahoma City and serving customers across the U.S., the Delta Promotions Team is not your average marketing and advertising company. We do not focus on specific categories of marketing solutions. We are specialized in all aspects of solutions to promote our customer's businesses and other organizations. We offer premium services at some of the industry's best pricing. Our consultants work hard to understand each of our customer's needs and apply our decades of years of experience to generate demand for their products and/or services through creative and unique means. From online digital programs to promotional products, apparel, signage and other amazing marketing and advertising solutions, Delta can assist your company in finding the most amazing and affordable solutions to super charge your business.
About Aaron Tuttle
Aaron Tuttle is a meteorologist that works for the Federal Aviation Administration on the Terminal Doppler Weather Radar and runs a side venture called ATs Weather. He spent most of his early years in the local TV news media after earning his Bachelor of Science degree in Meteorology at Texas A&M University. He worked for three television stations over a collective 12 year period, most recently at KOCO-TV in Oklahoma City.
Aaron has spent years tracking and forecasting severe weather in an effort to save lives and protect property. As part of the "ATs Weather" brand, he's worked with law firms and engineering firms on weather related incidents, built up a large social media platform with over 125,000 followers, designed a website AaronTuttleWeather.com, and launched his own weather app called 'ATsWeatherToGo'.
As part of his parent company, Aaron Tuttle LLC, he worked with Joe Cooper Ford as an on-air media talent selling new and used vehicles. He also appeared on two reality TV shows, Say Yes to the Dress and Big Bad BBQ Brawl. Aaron is also part of the health and fitness industry as a competitive bodybuilder. He offers a diet guide under his other company ATsFitClub LLC, to improve the quality of life of his followers.
Helping others has always been a passion for Aaron and using his knowledge in weather, health, and fitness allows him that opportunity.
"When seconds count, give yourself minutes!" -Aaron Tuttle, ATsWeatherToGo
To learn more about ATs Mobile App,
visit Aaron's website
.  It is available for download for Apple and Android devices.  Feel free to download below.
https://deltaok.com/wp-content/uploads/2018/04/Aaron-Tuttle-Photo.jpg
776
660
deltaok
https://deltaok.com/wp-content/uploads/2019/07/Delta-Logo-01-copy.png
deltaok
2018-04-23 06:53:11
2018-05-30 18:05:29
Aaron Tuttle Joins The Delta Promotions Team